Machine room moving ring monitoring solution
  ▶ EzDAQ EPS machine room moving ring monitoring system
  The EzDAQ EPS machine room dynamic ring monitoring system independently developed by Feirui is a distributed centralized monitoring and management system based on TCP/IP network, which is in line with the development trend of today's communication and monitoring fields. It is extremely convenient for all kinds of computer rooms. Provides integrated network monitoring solutions in areas such as monitoring and industrial control.
  Based on the solution of EzDAQ EPD network monitoring system, it can centrally and comprehensively monitor and manage the environment, power and security of widely distributed monitoring nodes; monitor the environmental parameters, power supply parameters, intelligent air conditioners, UPS, etc. of each node in real time. Equipment, and can send out alarm information through voice, email, telephone voice, mobile phone text message, etc., and inform the maintenance management responsible person in time. Provide a unified monitoring and management platform for enterprise and computer room management personnel, improve the automation level of system maintenance and management, coordinate operation capability and detailed management functions, realize functional integration, network integration and software interface integration of all monitoring subsystems. Effectively reduce the daily work intensity of system maintenance personnel, improve system availability and save system maintenance costs.
  The system is widely used in banking, securities, insurance, radio and television, military, public security, enterprises and institutions, power and other industries.
  ▶Monitoring parameters
  ◇Environment - temperature, humidity, water leakage, precision air conditioning, new air blower
  ◇Power - distribution, UPS, PDU, generator, battery
  ◇Security - access control, video
  ◇Fire - smoke, FM200
  ◇IT - servers, switches, routers
  ◇Other smart devices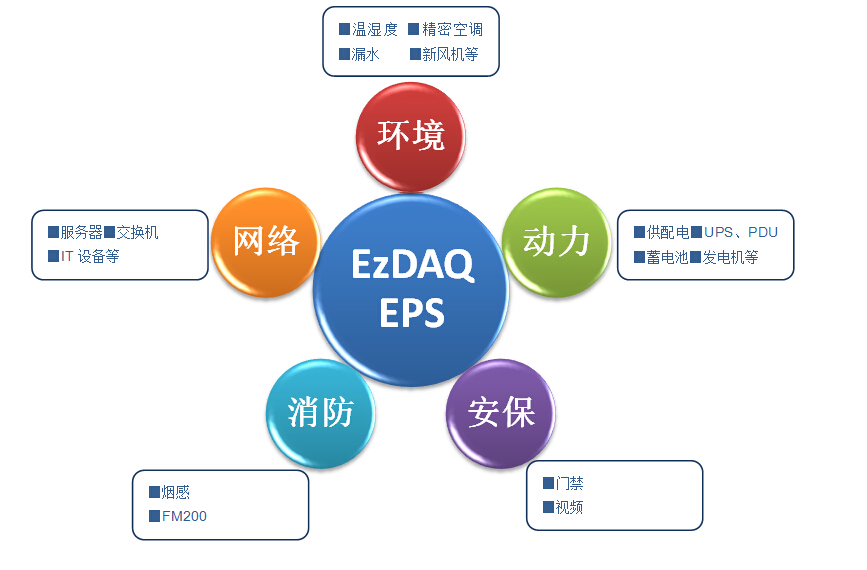 ▶Alarm mode
  Sound, lighting, SMS, phone, email, etc.

  ▶System composition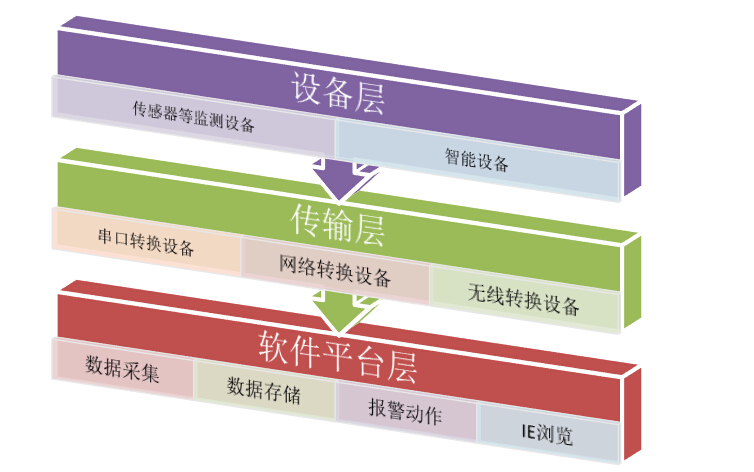 ▶Network structure
  ▶ Certified software product registration test report

  ▶Software platform for various copyrights, product registration, high-tech achievements conversion certificate

  ▶Related cases
  1. Data Center IDC Room Monitoring Solution
  2. Multi-network distributed room solution
  3. Small and medium computer room monitoring
  4. Embedded SMS alarm host
  5. UPS battery monitoring